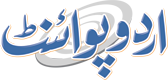 Olympics: Bolt Eyes 200m Record In Race To Immortality
Mohammad Ali (@ChaudhryMAli88) Published August 15, 2016 | 09:36 PM
RIO DE JANEIRO, (APP - UrduPoint / Pakistan Point News - 15th August, 2016) - Usain Bolt believes a new 200m world record is a possibility as he embarks on the next leg of his race for immortality at the Rio Olympics on Tuesday. The world's fastest man electrified Rio on Sunday by romping to a third consecutive gold in the 100m, the first leg of his bid for an amazing "triple triple." Bolt, who is desperate to better his 2009 world best of 19.19sec, said a new record could be on the cards as he geared up Tuesday's opening round of the 200. "I think if I can get a good night's rest after the semi-finals, it's possible," Bolt said. "I'm going to leave it all on the track and do the best I possibly can," he added. Bolt has repeatedly said he wants to be the first man to dip under 19 seconds for the 200m.
That goal will probably remain elusive in Rio -- Bolt's fastest time for the 200m this year is 19.89sec, set in London last month. Four men have run quicker over the distance this season, with LaShawn Merritt of the United States leading the times with a best of 19.74sec, set at the US Olympic trials in Eugene on July 8.
Justin Gatlin, silver medallist in Sunday's 100m, is second fastest, clocking 19.75 last month. The closest Bolt has come to his 2009 record is the 19.32sec he clocked in winning the gold at the London Olympics in 2012. Nevertheless, the Jamaican's knack of achieving the improbable means it would be unwise to definitively bet against him. Bolt says achieving his "triple triple" -- three consecutive Olympic golds in the 100m, 200m and 4x100m -- will make him immortal. "Somebody said if I win these three gold medals I would be immortal and I kind of liked it.
So I'm going to run with that one," he said. Even with Sunday's 100m title in the bag, Bolt insisted he would regard his Olympics as a failure if he does not add to his collection of seven gold medals. "I came here to win three gold medals, I came here to prove myself as one of the greats," Bolt said. "If by any chance it doesn't happen, I'm going to feel sad because I didn't do what I wanted to accomplish. "I wanted to set myself apart from everybody else and this is the Olympics, I have to do it."