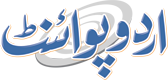 Olympics: Felix Purrs Through To 400m Semi-finals
Fahad Shabbir (@FahadShabbir) Published August 13, 2016 | 10:24 PM
RIO DE JANEIRO, (APP - UrduPoint / Pakistan Point News - 13th August, 2016) - Allyson Felix may not be competing in her favourite race at the Rio Games, but the US track star insisted she was wholly focused on adding 400m gold to her impressive haul of major championship medals. Felix, the reigning 200m Olympic champion, finished fourth in that discipline at the US trials, missing out on an Olympic berth to Jenna Prandini by one-hundredth of a second. The loss ended Felix's hopes of becoming only the third woman in history to win both the 400m and 200m at the same Olympics after Valerie Brisco-Hooks of the US in 1984 and Marie-Jose Perec of France in 1996. But the reigning world 400m champion said she was just happy to get on the blue track of the Olympic Stadium after coasting through her first round outing. "I feel comfortable and happy to get that run under my belt," she said. "There's always a lot of waiting around so once you finally get moving it feels good." Felix added: "I was just focusing on the first half and getting through." The 30-year-old, with four Olympic golds and two silvers, and nine world golds, three silvers and a bronze to her name, was struggling at the US trials where she missed out on qualification for her signature event with a leg injury.
"It's good, it's made a lot of progress since trials.
It's feeling very close to how it was. Recovery is key now," she said. "My preparation has been similar. "I've been able to make a lot of progress after the trials on all the stuff that I'd missed." Felix admitted that the 400m was "completely different to the 200m.
I just have to run hard and focus on doing the 400m now. I'll do my best". Likely rivals moving into Sunday's semi-finals, with the final slated for Monday, include teammate Natasha Hastings. Hastings eased off to win her heat ahead of Britain's former Olympic, world and Commonwealth champion Christine Ohuruogu. "I raced hard up front like I normally do to set it up nicely so I could take it easy coming home," said Hastings. Shaunae Miller of the Bahamas also looked in fine form, along with American Phyllis Francis, whose heat-winning time of 50.58sec was the fastest, and Jamaican Stephanie Ann McPherson. Second and third fastest in the heats were Bahrain's Nigerian-born Oluwakemi Adekoya and Salwa Eid Naser, the former's 50.72sec a national record for the Gulf state.