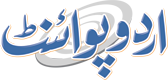 Olympics: German Weightlifting Coach Wants Seven Nations Banned
Faizan Hashmi Published August 11, 2016 | 05:01 PM
BERLIN, (APP - UrduPoint / Pakistan Point News - 11th Augst,2016) - Germany's weightlifting coach has called for seven countries currently competing at the Rio de Janeiro Olympic Games to be banned from international competition -- and named an eighth -- for doping abuse. "Besides Russia and Bulgaria (who are already banned from weightlifting at the Rio Games), many other countries also have systematic doping," Germany's coach Oliver Caruso told daily newspaper Bild. "Kazakhstan, Belarus, Uzbekistan, Armenia, Moldova, Romania and Ukraine should also be banned. "These countries are robbing us of starting places (for other athletes), perhaps even medals." In an explosive interview, given to Bild in the Olympic village in Rio, Caruso also pointed the finger at Azerbaijan, who have no weightlifters competing in Rio after being stripped of two spots by the sport's governing body last month. "In Kazakhstan, there have been 27 positive doping cases since 2012, in Azerbaijan there have been 24 -- and so it goes on," said Caruso. "Kazakhstan and Belarus should have been banned (due to the number of doping cases) for a year before the Olympics, but that will only come after the Games. "It's like they're winding us up. "Some get banned, some come back from a ban and can start again.
"That doesn't help much, because they'll probably be back again in time for the next world championships." Caruso's words come after a Kazakh weightlifter Nijat Rahimov, who only completed a two-year doping ban last year, smashed a world record to claim Olympic gold on Wednesday. Caruso says the International Olympic Committee (IOC) should take a tougher stance on any nation with a track-record of systematic doping. "The IOC should have said: Kazakhstan - 27 cases of doping since 2012? Get out! "Belarus - 14 cases? You have been deceiving us with systematic doping: Get out! "But instead, they are allowed to compete." Caruso, a former world champion weightlifter who took a bronze at the 1996 Olympics in Atlanta, is frustrated with the situation. "I love my sport, but I hardly know how to prepare my athletes for competition anymore," he said. "We plough on.
it just hurts how dishonest everything is. "I'm just afraid that my team will at some point give up with frustration." Caruso believes only drastic action will clean up the sport. "The statement must be made 'if you continue with systematic doping, in the future we will only start with clean nations'," he suggested. "There must finally be a limit to this."