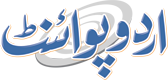 Olympics: Hurdler Allen Dreaming Of Olympic Gold - And NFL
Sumaira FH Published August 13, 2016 | 10:12 PM
RIO DE JANEIRO, (APP - UrduPoint / Pakistan Point News - 13th August, 2016) - American football is not an Olympic sport and probably never will be, but US hurdler Devon Allen is just the latest in a long line of athletes dreaming of gold and gridiron glory. The 21-year-old posted the second fastest time of the year in his victory at the US trials last month, a brisk 13.03sec in a race that saw Olympic champion Aries Merritt fail to qualify for Rio. It was a remarkable performance from Allen, a smooth technician with explosive pace which helped to earn him a college footbal scholarship to the University of Oregon as a wide receiver. His breakthough 2016 season comes after a nightmare 2015, which saw him tear anterior cruciate ligaments while playing for Oregon in the Rose Bowl game, ruling him out for the rest of the year. Now Allen is back to full fitness he is eagerly looking forward to the Olympics and the prospect of an eventual career in the NFL. "Right now I'm considering doing both," he said when asked if he plans to choose between track and field or gridiorn. "That's something very possible for me in the future.
So I'm kind of just taking it in stride and seeing where it goes." Achieving success in athetics and American football is not without precedent, although it is rare for an athlete to do both simultaneously.
In 2012, Marquise Goodwin competed in the long jump before playing for the Buffalo Bills as a wide receiver.
Others include Ron Brown, a member of the USA's 4x100 relay gold-medal winning team at the 1984 games who played seven seasons in the NFL with the Los Angeles Rams and Los Angeles Raiders. Allen believes the ranks of the NFL probably contain plenty of athletes capable of forging careers in track and field. "There are a lot of great football players that are out in the stadium that would be great track athletes, but they just choose different paths," said Allen.
"It's kind of up to the athlete's choice. If they love one sport and they love another sport, they will just go with what they want to do. "A lot of US athletes that are great, especially explosive and really fast that end up playing football because that's one of the most popular sports in the US." For now Allen is just enjoying being able to share the same Olympic stage as one of his boyhood idols, Usain Bolt. "Being 13-years-old and watching the 2008 Olympics, and being in awe with Usain Bolt, buying new spikes and wearing those," Allen recalled when asked to reflect on the Jamaican star's impact.
"He [Bolt] has been so charismatic and good for the sport in general."