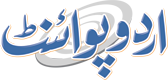 Olympics: Nadal Driven On By Flag Day Pride
Faizan Hashmi Published August 04, 2016 | 10:58 PM
RIO DE JANEIRO, (APP - UrduPoint / Pakistan Point News - 4th August, 2016) - Rafael Nadal admitted the fear of losing the chance to carry Spain's flag at an Olympic Games opening ceremony for the second time has driven him into competing in Rio, despite serious fears over his injured left wrist. The 30-year-old Nadal was due to lead his team out at the London Games in 2012 but a knee injury forced him out of the tournament where he had been due to defend his gold medal. Basketball star Pau Gasol took over flag-bearing duties instead. Four years on, 14-time major winner Nadal is injured again, this time nursing a damaged left wrist which has kept him off tour since the French Open in May. "The Olympic Games are the most important sports event.
They are something unique and different," said Nadal who is scheduled to lead Spain out at Friday's opening ceremony. "Clearly, it's another plus to be the flag-bearer and I have already had to give it up in London.
To give it it up two times in a row would have been very hard and has of course influence my decision to compete." Nadal will play all three events in Rio -- singles, men's doubles with Marc Lopez and mixed doubles with French Open champion Garbine Muguruza. With a cloud over his fitness, Nadal has refused to put a target on his medal ambitions. "For me, it is a source of happiness to be here because two weeks ago I just didn't think I would have the opportunity to take part in the Olympics.
Chances to be in the Olympics are very few. I missed out on London so for me the main thing is just to be here." Nadal said he won't be too nervous on Friday when he carries the Spanish flag. "Someone has to carry the flag and they chose me. I am happy and have a special feeling because it is a unique moment."