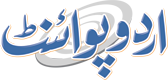 Pakistan Attracting Global Funds As Developed Economies Go Sluggish
Rukhshan Mir (@rukhshanmir) Published August 04, 2016 | 09:37 PM
WASHINGTON, (APP - UrduPoint / Pakistan Point News - 4th August, 2016) : Sluggish growth in developed economies are pushing global fund managers to look for emerging markets like Pakistan, whose stock markets are among the best performance in recent years.
Jupiter Asset Management, a UK-based management group is one of such global fund managers which has picked Pakistan for investment and have garnered healthy returns. Following promising economic performance and upward trajectory in growth in recent years, Pakistan was upgraded to Emerging Markets status by MSCI Emerging Markets Index in June, a move analysts say will help the country attract much-needed foreign investment.
However, when Ross Teverson, head of emerging-market strategy at $49 billion money manager Jupiter Asset Management decided to invest in Pakistan even when it wasn't considered an emerging market.
Despite the fact that stocks are 'hard' to trade, the benchmark KSE-100 stock index is up 20 percent in Dollar terms this year, according to a report by Wall Street Journal. Slow growth in developed economies has caused central banks to cut interest rates which have made government debt less attractive for investment.
In face of such developments, investors are looking for destinations like Pakistan to invest. "Emerging markets have been broadly out of favour with global investors for the better part of four years," Mr.
Teverson of Jupiter Asset Management was quoted as saying by the WSJ report, whose investment in Pakistan helped his fund gain 17 percent this year thorugh June.
"When you have seen an asset class out of favour for so long and you see valuations so low, that inflow can be sustained for a long period." International lending agencies including IMF and the World Bank have praised the government for stabilizing the country's economy by undertaking a series of reforms in various sectors.
IMF recently praised commitment of Pakistan's government to strengthen country's fiscal position, saying the economic recovery and macroeconomic stability has further receded short-term vulnerabilities. IMF's Executive board in June approved the disbursement of $501 million out of $6.6 billion loan secured in 2013 after a record 11th successful review of Pakistan's economic performance under the 3-year Extended Fund Facility program. Approving the installment, the IMF said that Pakistan's economic recovery has gradually strengthened and short-term vulnerabilities have further receded as a result of improved macroeconomic stability and progress. He praised the government for its commitment to the fiscal consolidation, saying the authorities are on track to achieve their program's end-year fiscal targets, and their commitment to continue with gradual fiscal consolidation in FY2016/17 is welcome. Also in June, the World Bank approved $1.02 billion economic package to push economic reforms.