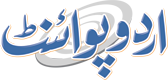 Pakistan Urged To Probe Surge In Attacks On Transgender Women
Fahad Shabbir (@FahadShabbir) Published August 23, 2016 | 11:55 AM
NEW YORK, (APP - UrduPoint / Pakistan Point News -23rd Augst,2016) : A prominent international human rights watchdog group Monday urged Pakistani authorities to urgently investigate the surge in violent attacks in Pakhtunkhwa province against transgender women as also allegations that medical staff and police failed to assist victims and pursue justice in cases involving them.
"The surge in brutal attacks on transgender women in Pakistan will only end when authorities signal that they will hold the attackers to account," Brad Adams, Asia director at the New York-based Human Rights Watch, said in a statement.
"Hospital staff and police need to stop their humiliating treatment of transgender people and start protecting their rights." An press release issued by HRW referred the case of Sumbal, a transgender woman, who on Aug.
9 was shot by unidentified assailants in Abbottabad when she resisted abduction and rape. The district hospital refused to admit her, saying they only have male and female wards, and therefore could not treat a transgender person, the press release said. Pakistani law includes provisions to protect the rights of transgender people, Human Rights Watch pointed out, citing a 2009 call by the Supreme Court on all provincial governments to recognize the rights of transgender people.
The court also ordered the relevant authorities to ensure the right of transgender people to basic education, employment, and protection. HRW noted that some local governments have carried out parts of the court's order, including by creating employment programmes, for example by hiring transgender people as tax collectors in Karachi.