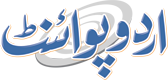 Philippines' Ex-leader Arroyo Freed
Faizan Hashmi Published July 21, 2016 | 07:14 PM
MANILA, (APP - UrduPoint / Pakistan Point News - 21th july, 2016) - Former Philippine president Gloria Arroyo was released from detention Thursday following nearly five years in a military hospital after the Supreme Court dismissed her corruption charges, her lawyer said.
The 69-year-old, who suffers from a spinal illness, was accused of stealing 366 million pesos ($8.8 million) in state lottery funds meant for charity programmes while she was in office between 2001 and 2010. The Supreme Court threw out the case Tuesday, citing insufficient evidence, but her release was delayed for procedural reasons.
"It's a happy day today because she has just been freed," said Laurence Arroyo, who is also a distant relative through marriage. "Finally justice has been done." A convoy of vehicles carrying Arroyo, her supporters and lawyers left the suburban hospital compound near Manila but she could not be seen from her car's tinted windows. Outside the gates of the hospital, supporters drenched by rain cheered Arroyo's release and carried placards reading: "We love Gloria." Arroyo returned to her home in a smart area of the capital minutes after her release.
Laurence Arroyo said she may now seek medical treatment abroad for her disease. In a statement issued by her lawyers Wednesday, Arroyo thanked the Supreme Court and newly-installed President Rodrigo Duterte for not standing in the way of her release.
Government Ombudsman Conchita Carpio-Morales defended the decision to charge Arroyo for plunder, and said on Wednesday she was preparing another corruption charge against her. The former leader was jailed in 2011 under the administration of arch critic, then-president Benigno Aquino.
Aquino questioned the ruling to free Arroyo on Thursday, saying she should be held accountable for the mismanagement of funds that were supposed "to alleviate the suffering of many of our countrymen".
Duterte succeeded Aquino in June, and said he was willing to pardon Arroyo. Another of Arroyo's lawyers, Estelito Mendoza, had suggested that the Supreme Court waited until Aquino stepped down before issuing its ruling as a "courtesy" to Aquino.