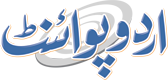 Pope Urges Rio Athletes To 'fight The Good Fight'
Fahad Shabbir (@FahadShabbir) Published August 03, 2016 | 05:03 PM
VATICAN CITY,(APP - UrduPoint / Pakistan Point News - 3rd Augst,2016) - Pope Francis Wednesday urged athletes heading to the Rio Olympics to fight the "good fight", aiming not for medals but solidarity in a world "sick with cruelty". "I hope that the spirit of the Olympics can inspire everyone, both participants and spectators, to fight the 'good fight' and finish the race together," he said, citing a phrase from the bible about unwavering faith and the struggle against evil. The aim should be to "win as a prize not a medal but something more precious: the realization of a civilisation in which solidarity reigns, based on the awareness that we are all one family, regardless of differences in culture, skin colour or religion". The 79-year-old Argentine was speaking two days before the Olympic opening ceremony in Brazil. "The world thirsts for solidarity, tolerance and reconciliation," he said as he greeted Portuguese-speaking pilgrims during his weekly general audience at the Vatican.
He said he hoped the games would help Brazilians "overcome difficult times and engage in teamwork to build a more just and safer country, betting on a future full of hope and joy". Francis spoke of his visit last week to the Nazi German death camp of Auschwitz-Birkenau in Poland, where some 1.1 million people, mainly Jews, were murdered during World War II. "In the silence, I prayed for all the victims of violence and war.
Looking at this cruelty, in this concentration camp, I immediately thought of the cruelties of today, which are similar. Not as concentrated as in that one place, but throughout the world". It is a world "sick with cruelty, pain, war, hatred, sadness," he said.