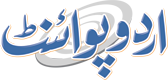 Red Cross Getting Gold Bars Left On Swiss Train
Muhammad Irfan Published August 25, 2023 | 10:05 PM
A mysterious stash of 120 gold bars found on a Swiss train is being given to the Red Cross, prosecutors said Friday, after efforts to trace the owner reached the end of the line
Geneva, (APP - UrduPoint / Pakistan Point News - 25th Aug, 2023 ) :A mysterious stash of 120 gold bars found on a Swiss train is being given to the Red Cross, prosecutors said Friday, after efforts to trace the owner reached the end of the line.
In October 2019, an attendant found a package on a train travelling from St Gallen to Lucerne, the Lucerne regional public prosecutor's office said in a statement.
Among the labelling on the package were the words "ICRC valuables", in an apparent reference to the Geneva-based International Committee of the Red Cross.
"The package contained 120 gold bars... which were labelled with a logo and serial numbers," the statement said, adding the total weight of the stash was 3.7 kilograms.
It did not say how much the stash was worth, but 24-carat gold bars are currently selling for around $60,000 per kilo.
"Despite extensive investigations, the owner of the gold bars could not be determined," the statement said.
"Thus, neither the owner of the gold nor a connection with a possible property crime could be determined," with prosecutors closing the case.
"Since the gold was in a package addressed to the ICRC, it can be assumed that the unknown owner wanted to hand over the gold to this organisation. Thus, the find is handed over to the ICRC." - Gold to be sold - The ICRC said it had not yet received the gold but intended to sell the bars to help fund its operations worldwide in places affected by violence and conflict.
"We extend our appreciation for this generous contribution to the ICRC, which will play a vital role in sustaining our global humanitarian operations," the organisation said in a statement.
"The received donation will significantly contribute to financing ICRC's worldwide operations, dedicated to protecting and assisting the most vulnerable people impacted by war and violence." It added that while the organisation valued all support, it called for donations to be made through the regular methods.
The ICRC, which has 20,000 staff spread across more than 100 countries, has had to tighten its belt this year.
The organisation, founded 160 years ago, initially appealed to donors for 2.8 billion Swiss francs ($3.15 billion) for its work in 2023.
But the ICRC announced in April that it was facing a funding crunch and would cut 1,500 jobs over the following 12 months in a drive to slash costs.
It revised its budget down to two billion francs.
The ICRC blamed an expected drop in humanitarian assistance budgets over the next two years, and said the cuts would include closing at least 20 of its 350 locations around the world.
The ICRC cautioned in March that out of its 10 biggest operations -- Afghanistan, Democratic Republic of Congo, Ethiopia, Iraq, Nigeria, Somalia, South Sudan, Syria, Ukraine and Yemen -- only Ukraine appeared set to be fully funded this year.