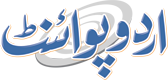 Republicans Advance Biden Impeachment Probe Dismissed As 'stunt'
Ijaz Ahmad Published September 28, 2023 | 09:05 PM
US Republicans began impeachment inquiry hearings into Joe Biden on Thursday, escalating an eight-month corruption investigation that has failed to uncover evidence of wrongdoing by the president
Washington, (UrduPoint/Pakistan Point Mews-Sept 28th, 2023) :US Republicans began impeachment inquiry hearings into Joe Biden on Thursday, escalating an eight-month corruption investigation that has failed to uncover evidence of wrongdoing by the president.
The party says the information it has amassed warrants streamlining its multiple probes into an official inquiry empowered to unleash investigators from three House committees to subpoena Biden's bank records.
Republicans have accused Biden of trading on the power of his office when he was vice president to help his son Hunter Biden secure lucrative foreign business deals, and of benefiting personally from the "corruption."
"Since assuming our Republican majority in January, the House Oversight and Accountability Committee has uncovered a mountain of evidence, revealing how Joe Biden abused his public office for his family's financial gain," said James Comer, one of three senior Republican congressmen spearheading the probe.
"For years, President Biden has lied to the American people about his knowledge of and participation in his family's corrupt business schemes."
Democrats have dismissed the effort as a "stunt," accusing Republicans of trying to distract voters, days ahead of a looming government shutdown sparked by far-right lawmakers.
"They cannot get out of bed to fund the government, but they stay up day and night in rabid pursuit of their partisan fever dreams," said Gerry Connolly, a senior Democrat on the oversight committee.
The Constitution provides that Congress may remove a president for "treason, bribery or other high crimes and misdemeanors."
Impeachment by the House -- the political equivalent of a criminal indictment -- would spark a "trial" by the Senate, with the president losing his job if he is convicted.
The oversight committee touted its first hearing as a "refresher course" on the panel's work so far.
But opponents say the idea is simply to have a damaging open-ended inquiry going into an election year, and that an impeachment would never have sufficient support in the House, where the Republicans have a razor-thin majority.

The probe has already obtained more than 12,000 pages of subpoenaed bank records from Biden family members and hours of testimony from Hunter's business associates and Federal investigators.

Republicans advanced various conspiracy theories implicating Biden in corruption scandals involving his son and Ukrainian energy company Burisma that have been undercut by US diplomats or investigated and dropped by Republican former president Donald Trump's Justice Department.
They have presented a former business partner of Hunter Biden, Devon Archer, as a star witness who would offer damning evidence that the president made money from his son's contacts.

Pressed repeatedly at a previous hearing, he testified that he had never seen or heard the younger Biden discuss business with his father.
Republicans seized on Archer's testimony that the president had greeted his son's associates during numerous family telephone calls, claiming that Joe Biden had helped Hunter create the impression that his contacts had access to the White House.
But they have presented no evidence of wrongdoing by Biden himself.

Underscoring the inquiry's credibility problem, House Ways and Means Committee chairman Jason Smith released what he called "bombshell" evidence of corruption tied to Biden, including a message that his son Hunter allegedly sent to a business contact talking about trading the family "brand."
But the panel's records showed the WhatsApp message was sent in June 2017 -- when Joe Biden was neither a government official nor a candidate.

There were no fact witnesses at the hearing, but Republicans invited two contributors of conservative network Fox news -- including legal scholar Jonathan Turley -- and a member of Trump's transition team who were due to explain why they thought the inquiry was justified.
"If the Republicans had a smoking gun, or even a dripping water pistol, they would be presenting it today," said Jamie Raskin, the oversight committee's top Democrat.
"But they've got nothing on Joe Biden."