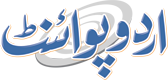 RugbyU: South African Rugby President Steps Down
Rukhshan Mir (@rukhshanmir) Published August 17, 2016 | 04:53 PM
JOHANNESBURG,(APP - UrduPoint / Pakistan Point News - 17th Augst,2016) : The president of the South African rugby union, Oregan Hoskins, stepped down Wednesday citing the need for change after more than 10 years in charge. "Being president of SA Rugby has become a full-time job and with my term due to end in 18 months' time I decided that, after a decade in the job, it was now time to start the next phase of my career," said Hoskins, announcing his decision at an SA Rugby board meeting. Rugby in South Africa is under scrutiny in political and non-sporting circles as it comes under pressure to introduce more black players in the white-dominated Springbok team. The federation has pledged to bring up the numbers of non-white players to half the squad in time for the next Wold Cup in 2019.
In the 2015 World Cup, the team fielded an average of three non-white players per match in a country where blacks represent 80 percent of the population. However the change will not come easily because there remains a scarcity of non-white players coming through at club level and challenging for international spots. Hoskins was elected president of the federation in 2006 and r-elected in 2008, 2010 and 2014.
Under his mandate the country ran out world champions in 2007 and reached the semi-finals in 2015. Mark Alexander, currently vice president, will take over as interim head until new elections are held.