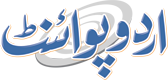 Russia And Japan 'striving To Resolve' Island Dispute: Lavrov
Rukhshan Mir (@rukhshanmir) Published December 03, 2016 | 07:45 PM
MOSCOW, Dec 3 (APP - UrduPoint / Pakistan Point News - 03rd Dec, 2016 ) : Russian Foreign Minister Sergei Lavrov said Saturday ahead of a visit to Japan by President Vladimir Putin that the countries' leaders are pushing to end a territorial row dating back to World War II.
Relations between Moscow and Tokyo have been strained for decades over of the status of four Pacific islands near Japan's north coast, known as the Southern Kurils in Russia and the Northern Territories in Japan.
"The main area where our positions concur is the clear-cut political striving of our leaders for a mutually acceptable resolution," Lavrov said after talks with his Japanese counterpart Fumio Kishida in Moscow.
Japanese President Shinzo Abe is due to meet Putin on December 15 in the city of Yamaguchi in western Japan with the aim of making progress on the territorial dispute. It will be Putin's first such visit since 2005.
"We have an interest in resolving this protracted problem," Lavrov said, while admitting: "it's clear that it's not simple to bring the two sides' positions closer." Kishida said the talks were "meaningful, important and useful" ahead of a visit he called the most important event in the countries' relations this year.
The row dates from the end of World War II when Soviet troops seized the southernmost islands in an archipelago off the northeast coast of Hokkaido just after Japan surrendered. The seven-decade dispute over the islands' ownership has kept Moscow and Tokyo from signing a post-war peace treaty and hindered trade and investment.
Russia prompted protests from Japan last month by deploying coastal missile systems to boost its military presence on the islands. "On the question of the peace treaty, we would like to reach a result that would be welcomed by the people both of Japan and Russia," Kishida said in comments translated into Russian.
He said he wanted "energetic talks" to "finally resolve the sovereignty of the four islands in a mutually acceptable form and conclude a peace treaty." Lavrov said the diplomats "expressed mutual readiness to try to move forward in resolving practical questions." He said they agreed "to continue the line that our leaders agreed on the utmost all-round development of our relations in all spheres without exception."