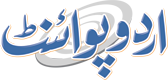 Russia Says Crimea Naval HQ Hit In Missile Attack
Ijaz Ahmad Published September 22, 2023 | 06:52 PM
A Russian-occupation official in annexed Crimea said Friday that a Ukrainian missile had struck the headquarters of Mocow's Black Sea fleet, the latest assault by Kyiv on the peninsula
Moscow, (APP - UrduPoint / Pakistan Point News - 22th Sep, 2023 ) :A Russian-occupation official in annexed Crimea said Friday that a Ukrainian missile had struck the headquarters of Mocow's Black Sea fleet, the latest assault by Kyiv on the peninsula.
Crimea has been targeted by
Ukraine
throughout
Russia
's offensive but attacks on military installations there have recently intensified as Kyiv vows to recapture the Black Sea peninsula, which
Moscow
annexed in 2014.
"The headquarters of the fleet have been hit in an enemy missile
attack
," Mikhail Razvozhayev, the
governor
of Crimea's largest city Sevastopol, said on
social media
.
Razvozhayev said that missile fragments had fallen near a theatre and urged residents to stay clear of the
site
.
In a second
post
, he warned that another aerial
attack
could be imminent, urging residents of the city, which is home to more than 500,000 people, to remain indoors.
"Attention everyone! Another
attack
is possible.
Please do not go to the city centre. Do not leave buildings," he said.
"Everyone who is near the headquarters of the fleet -- at the sound of the siren proceed to shelters," Razvozhayev added.
He said rescue workers were at the scene, adding: "Firefighters are taking
all
measures to eliminate the
fire
as soon as possible."
Authorities, he said, were still determining whether anyone had been
injured
or killed in the
attack
.