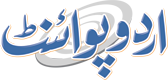 Russia, Turkey Agree Ceasefire Plan For All Of Syria: Turkey State Media
Fahad Shabbir (@FahadShabbir) Published December 28, 2016 | 01:50 PM
ISTANBUL, , (APP - UrduPoint / Pakistan Point News - 28th Dec, 2016 ) - Turkey and Russia have agreed a ceasefire plan for all of Syria that should come into force this evening at midnight, the state-run Anadolu news agency said on Wednesday.
The plan aims to expand a ceasefire in the city of Aleppo, brokered by Turkey and Russia earlier this month to allow the evacuation of civilians, to all of the country, it said. But, like previous ceasefire plans that had been brokered by the United States and Russia, it excludes "terror" groups, the agency said.
If successful, the plan will form the basis of upcoming political negotiations between the regime and opposition overseen by Russia and Turkey in the Kazakh capital Astana, it added. Turkey and Russia will work for the plan to come into force at midnight, the agency said, without giving further details.
It was not immediately clear how and where the plan had been agreed but there have been talks in the last weeks between Turkey, Russia and Syrian opposition representatives in Ankara. Ankara and Moscow have been on opposing sides in the Syrian civil war, with Turkey seeking the ouster of President Bashar al-Assad and Russia, along with Iran, his key international ally.
But the two countries have started in the last months to cooperate more tightly on Syria, especially after a deal in summer to normalise ties battered by Turkey's shooting down of a Russian warplane last year. Ankara remained conspicuously quiet as Assad's forces, backed by Russia, took control last week of all of Aleppo in the biggest defeat for the rebels in the civil war so far.