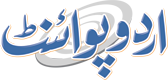 Russian Knights Aerobatics Team Plans To Upgrade From Su-30SM To Su-35 Jets - Commander
Fakhir Rizvi Published March 27, 2019 | 06:04 PM
The Russian Knights aerobatic team is planning to upgrade to the Su-35 fighter jet from the Su-30SM in the future, the group's commander told reporters on Wednesday
LANGKAWI (Malaysia) (UrduPoint
news
/ Sputnik - 27th
March
,
2019
) The
Russian
Knights aerobatic team is planning to upgrade to the Su-35 fighter jet
from
the Su-30SM in the future, the group's commander told reporters on Wednesday.
"There are such plans, but I do not want to talk about them prematurely," Col. Andrey Alexeev said at the 2019 Langkawi International Maritime and Aerospace Exhibition (LIMA), answering a relevant question.
The aerial stunt artists arrived in Malaysia to perform for the first time after a two-year hiatus. The team has recently been re-equipped with the Su-30SM jets. The head of delegation of the Russian state tech corporation Rostec, Viktor Kladov, told Sputnik on Tuesday that the upgrade could be compared with "swapping out a Volkswagen for a Mercedes.
"
Russian Air Force aerobatics display teams Russian Knights and Swifts (Strizhi) are based in Kubinka near Moscow and perform on Su-30SM and MiG-29 fighters, respectively. Their aircraft differ from serial models only in coloring.
LIMA-2019 started on Tuesday on the Malaysian archipelago of Langkawi and will last through Saturday. It has been held biennially since 1991 and is considered one of the largest shows of military equipment in the Asia-Pacific region. The event is co-organized by the Malaysian Defense Ministry.