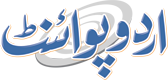 Saudi Arabia Intercepts Illegal Africans In Red Sea
Fakhir Rizvi Published August 15, 2016 | 04:51 PM
RIYADH,(APP - UrduPoint / Pakistan Point News - 15th Augst,2016) - Saudi Arabia have stropped a boat carrying 31 illegal migrants, most of them Sudanese, from trying to reach the kingdom, the Border Guards force said on Monday. The guards have reported repeated interceptions of migrants in the Red Sea over the past two months. In the latest case a patrol "foiled an attempt by a group of 31 people from different nationalities to enter Saudi waters on a wooden boat," Border Guards spokesman Colonel Sahir al-Harbi said. He said the group comprised 20 Sudanese, six Nigerians and five Ethiopians.
"They were coming from Sudanese shores," he said, quoted by the official Saudi Press Agency. At least 339 illegal immigrants have been intercepted by Saudi border guards off the coast since the first half of June, according to figures cited by SPA. The vast majority have been Sudanese, whose impoverished homeland lies less than 300 kilometres (186 miles) from oil-rich Saudi Arabia.
According to the United Nations, since 2014 more than 10,000 people have died crossing the Mediterranean from Africa to Europe, which is experiencing its worst migrant crisis since World War II.