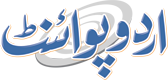 Saudi Arabia Records Remarkable 35% Drop In Road Accident Deaths, Aligning With Global Road Safety Goals
Muhammad Irfan Published September 08, 2023 | 10:36 PM
The Kingdom of Saudi Arabia has recorded a substantial 35% decrease in road accident deaths over the past five years
RIYADH, (APP - UrduPoint / Pakistan Point News - 8th Sep, 2023 ) :The Kingdom of Saudi Arabia has recorded a substantial 35% decrease in road accident deaths over the past five years.
The World Health Organization (WHO) reported on Friday that the number of road accident deaths dropped from 9,311 in 2016 to 6,651 in 2021.
"This achievement not only underscores Saudi Arabia's commitment to enhancing road safety but also aligns with the global objective of reducing road deaths by 50% by the end of the United Nations Second Decade of Action for Road Safety, spanning from 2021 to 2030," it added.
The Kingdom's success in curbing road accidents is in harmony with the goals set forth in Saudi Arabia's Vision 2030, which emphasizes the implementation of directives from the Saudi leadership and unwavering support for the efforts of relevant authorities within the Ministerial Committee for Traffic Safety.
To attain this remarkable feat, Saudi Arabia has developed a robust methodology for tracking strategic performance maturity indicators. This methodology includes setting annual targets that directly impact the maturity indicators, ultimately working towards the approved annual strategic target for reducing road deaths per 100,000 people.
Saudi Arabia's accomplishment in road safety demonstrates its commitment to safeguarding lives on its roadways and contributes significantly to the global effort to make roads safer for all. This achievement reflects a nation's dedication to building a safer and more secure future for its citizens and visitors alike.