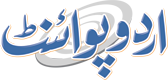 Saudi Condemns Deadly Attack On France Church
Mohammad Ali (@ChaudhryMAli88) Published July 27, 2016 | 03:34 PM
RIYADH, (APP - UrduPoint / Pakistan Point News - 27th july,2016) - Saudi Arabia on Wednesday condemned "in the strongest terms" the attack on a church in France that saw a priest killed by Islamic State group followers. "This cowardly terrorist act is rejected by islam which necessitates protecting places of worship and prohibits violating their sacredness," said the statement published on the official SPA news agency. Ultra-conservative Saudi Arabia, a member of the US-led coalition fighting IS in Syria and Iraq, bans churches and all other non-Muslim places of worship.
Two attackers stormed the church in the northern town of Saint-Etienne-du-Rouvray during morning mass on Tuesday, slitting the throat of an 86-year-old priest and leaving a worshipper with serious injuries.
IS said the attack was carried out by its "soldiers". The United Arab Emirates also condemned the attack in France which it said only aims to "spread sedition and fuel hatred." "This shocking crime reveals the lowness of its perpetrators and those behind them," the UAE said, urging world countries to "work decisively and without hesitation to confront terrorism in all its forms." Neighbouring Gulf states Bahrain, Kuwait, and Qatar have issued similar statements condemning the attack. The assault comes less than two weeks after a man ploughed a truck into a crowd in the Riviera city of Nice, killing 84 people and injuring over 300.