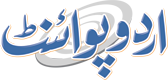 Schwarzenegger In Hong Kong For New Sports Festival
Sumaira FH Published August 19, 2016 | 01:21 PM
HONG KONG, (APP - UrduPoint / Pakistan Point News - 19th Augst,2016) - Hollywood action hero Arnold Schwarzenegger launched a new sports festival in Hong Kong Friday, telling the stressed-out city to remember to balance mind and body. The Arnold Classic Asia Multi-Sport Festival this weekend includes demonstrations and competitions including arm wrestling, bodybuilding and skateboarding -- but also features more cerebral pastimes such as chess and Rubik's Cube. Hong Kong is the first city in Asia to host the event, which is already held in other continents.
Asked how parents in the hothouse city should encourage their children to do sports as well as study, Schwarzenegger said: "Until you're six feet under, you have to work on your body.
But you also have to work on your mind. "If you look in the mirror at night you should be able to say 'Today I learned a whole bunch of new things'." The former bodybuilding champion and governor of California told reporters he still gets up at 5:00 am every day to go to the gym and work out.
"You have a choice to live or to just exist," he said. Schwarzenegger, 69, will take over from presidential candidate Donald Trump as host of the new US "Celebrity Apprentice" television series, set to be broadcast early next year.