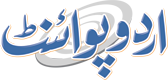 Seaplane Hits Bridge In Shanghai, Killing Five: Media
Fahad Shabbir (@FahadShabbir) Published July 20, 2016 | 02:01 PM
SHANGHAI, (APP - UrduPoint / Pakistan Point News - 20th july,2016) - An amphibious plane crashed into a highway bridge on the edge of Chinese commercial hub Shanghai on Wednesday, killing at least five people, according to local media reports. The plane, owned by charter airline Joy General Aviation, was taking off on a demonstration flight with 10 people on board including the crew, when it hit the bridge in Jinshan district, Shanghai media platform "The Paper" reported. Five were killed, it said, without detailing the number of injured.
Photos posted online showed the plane with its nose on the bridge and its tail on the water. The Shanghai Daily newspaper reported that those on board included the pilot, co-pilot, and journalists reporting on the flight. The operator, which flies from a base in the nearby province of Zhejiang, bills itself as the first aviation company to widely use amphibious aircraft in China.
It offers short flights for tourists to nearby islands as well as sightseeing tours.