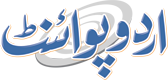 South Korea, US Go Forward With Building Shooting Range For Troops In Changwon - Reports
Fahad Shabbir (@FahadShabbir) Published May 02, 2023 | 09:13 PM
South Korea and the United States pushed forward with the construction of a shooting range for US troops in the city of Changwon in the southeastern part of the country despite concerns of local residents, the Yonhap news agency reported on Tuesday, citing sources
MOSCOW (UrduPoint News / Sputnik - 02nd May, 2023) South Korea and the United States pushed forward with the construction of a shooting range for US troops in the city of Changwon in the southeastern part of the country despite concerns of local residents, the Yonhap news agency reported on Tuesday, citing sources.
The shooting range is located about 1-1.5 kilometers (0.6-0.9 miles) from apartment complexes and shopping malls, and the local authorities were unaware of the logging work in Changwon's downtown until local residents raised concerns over noise, safety risks and other related issues, according to Yonhap.
The South Korean Defense Ministry responsible for the project did not consult with the local officials as the construction falls under the Status of Forces Agreement, regulating the status of US forces in the country, which is "not subject to domestic laws," the news agency stated.
The ministry has so far given no details regarding the construction works, citing military secrecy.
The Changwon local authorities will convey the residents' concerns over the project to the government and take measures to minimize its impact on the people's lives, Yonhap added, citing a city official.