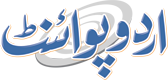 SpaceX Cargo Ship Arrives At Space Station
Rukhshan Mir (@rukhshanmir) Published July 20, 2016 | 10:47 PM
MIAMI, (APP - UrduPoint / Pakistan Point News - 20th july, 2016) - SpaceX's unmanned Dragon cargo ship arrived Wednesday at the International Space Station, carrying nearly 2.5 tons of gear and supplies for the astronauts living in orbit, NASA said. US space agency astronauts Jeff Williams and Kate Rubins reached out and grabbed the spacecraft, using the space station's 57.7-foot (17.5 meter) long robotic arm known as the Canadarm2, at 6:56 am (1056 GMT). "We have confirmed capture," a NASA commentator said. The Dragon was brought in closer and bolted on to the station about three hours later, at 10:03 am (1403 GMT) while the orbiting lab was flying about 250 miles (400 kilometers) over the California and Oregon border, NASA said.
The key piece of equipment on board is the first of two international docking adapters, which will allow commercial crew spacecraft to latch onto the research outpost in the coming years. The first such docking adapter was destroyed in June last year when the SpaceX rocket exploded about two minutes after launch. The current supply trip is the ninth for SpaceX under a $1.6 billion NASA contract to ferry science experiments, food, machinery and other gear to space. The Dragon spaceship launched Monday from Cape Canaveral, Florida atop a Falcon 9 rocket.
Astronauts plan to open the hatch to the cargo ship and begin unpacking on Thursday.