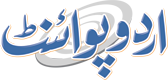 Sri Lanka Benefitting From China's Infrastructural Support, Eyes Further
Development Aid: Minister
Mohammad Ali (@ChaudhryMAli88) Published August 26, 2016 | 03:32 PM
COLOMBO, (APP - UrduPoint / Pakistan Point News -26th Augst,2016) : Sri Lanka highly appreciates China's assistance in developing key areas of the country including the Colombo Port and has allocated 15,000 acres in the southern coast of Hambantota for further Chinese investment, a Sri Lankan minister said on Friday. Ports and Shipping Minister Arjuna Ranatunga told the Foreign Correspondent's Association that the China-built Colombo International Container Terminals (CICT), the first deep-water terminal in South Asia with the capacity to handle the largest container vessels afloat, had already reached a fiscal target and the government was aiming to complete the third terminal at the Colombo Port and ensure a minimum of 1 million Twenty-Foot Equivalent Units (TEUs), a measurement of a ship's cargo carrying capacity, per year. The CICT is a joint venture between China' Merchant Holding International and the Sri Lanka Port Authority and achieved over 1.5 million TEUs in 2015. The minister said around 20 companies from across the world had taken the tender documents for the Third Terminal and Prime Minister Ranil Wickremesinghe was keen that the consortium should be led by a company from India, Pakistan or Bangladesh. Elaborating on the government's stance, Ranatunga said that the Indian subcontinent was playing a pre-eminent role in the business of the Colombo Port accounting for 70 to 75 percent of its transshipment business.
The Sri Lanka Ports Authority (SLPA) has already built 430 meters of the Third Terminal at a cost of 80 million U.S.
dollars and is looking for a joint venture to extend it to 1,200 meters. This would require an additional 400 million U.S. Dollars at least. The Third Teminal will be a major asset to shipping in the region as it will have a depth of 19 to 21 meters, said Ranatunga. He added Sri Lanka had asked China to help set up industries and factories in Hambantota, the main town in the Hambantota District, in Sri Lanka's southern province, and that land for this would be allocated in 15 or 20 different places. He went on to explain that a Chinese airline company had also expressed interest in landing at the Mattala International Airport in Hambantota, as a transit point between China and the Maldives. Hundreds of thousands of Chinese tourists visit the Maldives each year and China has also become the No.
1 country with the most number of tourists visiting Sri Lanka. "This will help boost our tourism in the south as well," Ranatunga said.