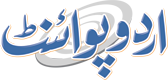 Susan Rice Urges 'candour And Openness' On Beijing Visit
Sumaira FH Published July 25, 2016 | 01:03 PM
BEIJING,(APP - UrduPoint / Pakistan Point News - 25th july,2016) - National Security Advisor Susan Rice called for "candour and openness" before talks with Chinese leaders Monday during the highest-level US visit to Beijing since an international tribunal rejected China's vast maritime claims. Rice's trip is intended to prepare for a visit by President Barack Obama to a G20 summit in the city of Hangzhou in September. Before meeting State Councillor Yang Jiechi, Rice spoke positively about US-China cooperation on climate change, global health issues and nonproliferation. But, "we also find ourselves facing global issues and challenges", she said.
"To the extent that we are able to surface those challenges in candour and openness, I'm confident that we will be able to work on them as we have many others in the past," she added. A major bone of contention is Beijing's claims to most of the South China Sea despite competing partial claims by neighbours.
It has been building artificial islands with airstrips capable of supporting military operations. Washington has in recent months sent navy vessels close to reefs and outcrops claimed by Beijing to assert the principle of freedom of navigation, sparking anger.
Tensions have mounted following the decision by the Permanent Court of Arbitration in The Hague this month that there was no legal basis for Beijing's claim to nearly all of the waterway. China rejected the verdict as "waste paper" and asserted its right, if it chooses, to establish an Air Defence Identification Zone controlling flights over the sea. At a regional summit in Vientiane Monday Southeast Asian nations avoided rebuking Beijing or mentioning the ruling by the UN-backed tribunal, in a joint statement seen as a victory for China. Rice made no direct mention of the July 12 tribunal ruling.
But it will be a hard topic to avoid during her four-day trip, which also includes a stop in Shanghai to meet business leaders. In opening remarks of his own, Yang -- China's top foreign policy official -- said US-China relations this year had been "generally stable" and urged increased cooperation even in the face of disagreements.