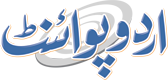 Tennis: Djokovic Beats Nishkori To Claim Toronto Title
Sumaira FH Published August 01, 2016 | 12:00 PM
TORONTO, Canada, (APP - UrduPoint / Pakistan Point News - 1st August, 2016) - Minutes after completing a 6-3, 7-5 ATP Toronto Masters final win over Kei Nishikori on Sunday for his 66th career title, Novak Djokovic had already shifted his focus to the Rio Olympics. The world number one, who claimed his fourth Canadian title with a command performance over Asia's top player lasting less than 90 minutes, will waste no time in heading south to Brazil for the weekend start of the Summer Games. "It's the biggest event in the history of the sport, so to be part of it is already a huge privilege and honour that I will cherish, as I did in Beijing and London Olympic Games," said the holder of a leading 30 Masters 1000 trophies. "I had an honour of carrying the flag for my country in London 2012, one of the most unique and unforgettable moments of my life.
So I look forward to that, honestly, just being part of it. "I'm approaching the Olympic Games as any other tournament. I'm trying to respect the same kind of preparation and routine that I have with my team and that I have respected for so many years.
"It has worked well for us this week and as most of the other weeks the last couple of years." Djokovic lifted his game in Canada as the week progressed, sweeping to the title without the loss of a set and dispatching challenges from Gael Monfils in the semis followed by Japan's Nishikori. "The overall sensation (of Rio) is not going to be the same as the other tournaments, because it's Olympic Games," he said.
"Of course you represent your country. "You get to feel that you're part of something much larger than just the tennis event. I look forward to that. "I'm going to try to extract that positivity out of that huge attention and energy that will be directed into the Olympic Games and hopefully put myself in a position to battle for a medal." Djokovic won a bronze medal in Beijing and just missed the podium in London, losing to Argentina's Juan Martin Del Potro in the bronze medal match.