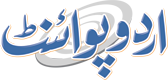 Thai Cops Charge 8-year-old Girls Under Junta Law
Faizan Hashmi Published July 23, 2016 | 06:41 PM
BANGKOK, (APP - UrduPoint / Pakistan Point News - 23th july, 2016) - Two eight-year-old girls have been charged under a draconian Thai junta law for tearing down voter lists for an upcoming referendum, police said Saturday. The junta is determined to see a charter it drafted pass in the August 7 poll and has outlawed critical discussion of the document with a 10-year prison sentence.
Campaigning of any kind is also banned and authorities have already arrested or warned scores of people for handing out critical leaflets or wearing 'Vote No' t-shirts. The eight-year-olds fell foul of the law after confessing this week to tearing down voter lists outside a school in northern Thailand because they liked the paper's pink colour.
The pair have been charged with "obstructing the referendum process, destroying official documents and destroying common public property," said Damrong Phetpong, the police commander of northern Kamphaeng Phet province. They will not face jail time as Thai law exempts anyone under the age of 10 from criminal punishment, he said, adding that police were still duty-bound to file the charges.