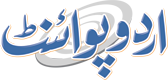 Thousands Stranded Near New Delhi As Rains Flood Roads
Fahad Shabbir (@FahadShabbir) Published July 29, 2016 | 02:42 PM
NEW DELHI, (APP - UrduPoint / Pakistan Point News - 29th july,2016) - Thousands of Indians were left stranded overnight Friday as major traffic gridlock paralysed roads leading to a key business city near New Delhi and authorities struggled to get the situation under control. Television images showed thousands of partially submerged cars stranded in miles-long jams on a key highway and link roads connecting New Delhi with the satellite town of Gurgaon.
Office-goers and locals were pictured wading through knee-deep water after heavy monsoon rains deluged streets late Thursday. Local authorities issued an order Friday asking people to avoid travelling to the area in northern Haryana state and shut schools for two days. Dubbed "Millennium City", Gurgaon is home to scores of top multinational companies, expensive condominiums, a world-class golf course, top hospitals and gleaming shopping malls. However, like many Indian cities it lacks an efficient drainage system making it prone to flooding. "People coming to Gurgaon from Delhi are advised to stay back today to avoid being stuck in traffic jams due to flooding on roads," Gurgaon police posted on Twitter.
Anubhuti Sharma was unable to pick up her child from a creche a few kilometres away from her office after getting stuck. "I had to pick my child at 7:00 pm but got stuck in the jam till 9:30 pm.
My relative picked him at 8:00 pm and was stranded on road for two hours," Sharma told AFP. Several commuters took to social media to vent their anger. "Gurugram! What a nightmare.
5 hours to cover 1 km. Parked car on roadside, slept in the car and now back in office," Rajesh Mehta wrote on Twitter. Gurgaon was in April formally renamed Gurugram by the local Hindu nationalist government. Crumbling civic infrastructure, clogged drains and uncontrolled construction in Indian cities results in widespread flooding of roads during the rainy season. The four-month-long monsoon begins in June and is vital for irrigating farmland of more than 330 million Indian farmers.
But excess rains in many parts in east and north India have resulted in flooding, killing dozens and displacing millions.