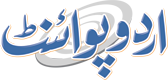 Tokyo Stocks Up By Break Tracking Wall Street Gains
Fahad Shabbir (@FahadShabbir) Published August 12, 2016 | 11:37 AM
TOKYO, (APP - UrduPoint / Pakistan Point News - 12th Augst,2016) - Tokyo stocks rose Friday morning after Wall Street powered to fresh records, with Sharp surging on news that it has won final approvals for its tie-up with Taiwan's Hon Hai Precision. Japanese markets, which were closed Thursday for a public holiday, picked up a strong lead from all three major US indices as they vaulted to records due to gains in petroleum-linked shares and retailers. "Overseas markets continue to be firm, and the move in the Yen has calmed, so buyers will lead the market this morning," Yoshinori Ogawa, a senior strategist at Okasan Securities, told Bloomberg News.
"But with many investors on summer vacation, we can't expect shares to continue going higher," he added. By the break, the benchmark Nikkei 225 index was up 0.
72 percent, or 121.15 points, at 16,856.27, while the broader Topix index of all first-section shares edged 0.32 percent, or 4.20 points, higher to 1,319.03. Sharp's volatile stock surged 15.73 percent to 103 yen after the company said it has won approval from Chinese trade authorities on its deal to be acquired by Hon Hai, better known as Foxconn. Toshiba jumped 4.1 percent to 274.5 yen by the break ahead of the announcement of its first-quarter earnings report later Friday. Shikoku Electric Power surged 6.53 percent to 1,043 yen after the utility restarted its Ikata Number Three nuclear reactor on Friday, in the latest victory for Tokyo's faltering pro-nuclear push. In forex markets, the Dollar stood at 102.01 yen, little changed from 102.02 yen in New York late Thursday.