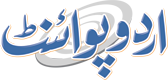 Tonga Police Seek Extradition Of US Murder Suspect
Muhammad Rameez Published December 08, 2016 | 11:20 AM
NUKU'ALOFA, Tonga, Dec 8, (APP - UrduPoint / Pakistan Point News - 08th Dec, 2016 ) - Tonga is requesting the United States extradite a 54-year-old murder suspect who made a dramatic escape while awaiting trial over the death of his Canadian wife, an official said Thursday.
Dean Jay Fletcher, 54, broke out of police cells in Tonga on September 29 and fled on his yacht Sea Oak. He was confronted by police at sea, but let go after a five-hour standoff in which Fletcher is alleged to have threatened to set fire to their boat.
Fletcher was later arrested when he berthed in American Samoa and was transferred to Hawaii where he has been deemed a flight risk and held in custody. Tongan officials have told US prosecutors they have witnesses who allege Fletcher, a US citizen, assaulted his wife before she died.
Tonga's acting attorney general Aminiasi Kefu said the extradition request is expected to be considered by the US Federal Court in Honolulu early next month.