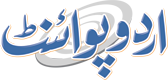 Trial Opens Over Murder Of Kremlin Critic Nemtsov
Fakhir Rizvi Published July 25, 2016 | 04:20 PM
MOSCOW, (APP - UrduPoint / Pakistan Point News - 25th july,2016) - A Moscow military court on Monday began an initial closed-door hearing in the trial of the suspects in the shock murder of Kremlin critic Boris Nemtsov last year, a lawyer said. Nemtsov, a former deputy prime minister and one of the most prominent critics of President Vladimir Putin, was gunned down on the evening of February 27, 2015, as he walked across a bridge from the Kremlin. Five suspects -- all reportedly Chechens -- are currently in detention and face up to life in jail if convicted.
They deny any guilt. Russian investigators have described the killing whose brutality horrified the world as a hit ordered by a low-ranking Chechen official and other "unidentified" suspects. The session began at Moscow District Military Court after Russian investigators announced last month they had completed their probe.
Police closed off part of the pedestrian street next to the court and did not allow journalists or others to approach, TASS state news agency reported. Lawyer Vadim Prokhorov, who represents Nemtsov's family, told AFP he would submit "numerous requests" to the court, particularly on selecting the jury for the trial itself, which should be open to the public. The five defendants have been named as Zaur Dadayev, Shadid and Anzor Gubashev, Bemirlan Eskerkhanov and Khamzat Bakhayev.
According to investigators, a Chechen security official named Ruslan Mukhudinov -- who has been identified as the ringleader but has fled abroad -- approached the other men in September 2014 and offered 15 million rubles (about $235,000) for the murder.