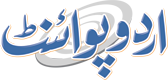 Trio Win Chemistry Nobel For 'quantum Dots' After Leak
Sumaira FH Published October 04, 2023 | 11:10 PM
A trio of US-based researchers on Wednesday won the Nobel Chemistry Prize for developing tiny "quantum dots" used to illuminate TVs and lamps, hours after a prematurely released statement revealed their names
Stockholm, (APP - UrduPoint / Pakistan Point News - 4th Oct, 2023) A trio of US-based researchers on Wednesday won the Nobel Chemistry Prize for developing tiny "quantum dots" used to illuminate TVs and lamps, hours after a prematurely released statement revealed their names.
French-born Moungi Bawendi, Louis Brus of the United States and Russian-born Alexei Ekimov were named as the three winners.
They brought advances on tiny particles that "now spread their light from televisions and LED lamps, and can also guide surgeons when they remove tumour tissue", the jury said.
But a rare leak led to the winners' Names being mistakenly sent to media outlets hours before they were officially announced, prompting an apology from the awards' overseers.
Hans Ellegren, Secretary General of the Royal Swedish academy of Sciences, said a press release had gone out for "still unknown reasons.
"We deeply regret that this happened," Ellegren told journalists. "The important thing is that it did not affect the awarding of the prize recipients in any way."
Nobel leaks are rare, with the various prize-awarding academies going to great lengths to keep the winners' names under wraps until the announcements.
- Former mentor -
Bawendi, 62, was born in Paris to French and Tunisian parents, told reporters he had been "sound asleep" before receiving the call from the Nobel Committee.
"I'm deeply honoured and surprised and shocked by the announcement," he said.
The professor at Massachusetts Institute of Technology (MIT) in the United States, said he was felt especially honoured to share the prize with Brus, saying he had "learned so much" from his former postdoctoral mentor.
"I tried to emulate his scholarship and his mentoring style as a professor myself," said Bawendi.
Brus, 80, is a professor at Columbia in New York, while Russian-born Ekimov, 78, was formerly chief scientist at Nanocrystals Technology in the US.
Swedish Radio managed to get a hold of Brus, who lives in New York before the Academy reached him to give him the news.
"I'm extremely happy, assuming it's real," Brus told the broadcaster, saying he was still "groggy" from having just woken up.
According to the jury, physicists had long known of the potential properties of nanoparticles, but the prospect of using them to create and manipulate objects at such a tiny scale seemed impossible.