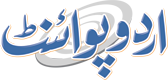 Trump Campaign Chief Manafort: Dark Knight Of Lobbyists
Faizan Hashmi Published August 17, 2016 | 11:07 AM
NEW YORK,(APP - UrduPoint / Pakistan Point News - 17th Augst,2016) - Paul Manafort, Donald Trump's campaign chairman who was thrust into the headlines this week in connection with a Ukrainian corruption investigation, is a formidable Republican strategist who spent years lobbying for rogues and dictators. The smooth-talking, sharply dressed 67-year-old has become the public face of the most controversial US presidential campaign in living memory: a professional spokesman who never strays off message as he bats aside allegations of a campaign in disarray or a candidate going off the rails. In a 40-year career he advised the Republican presidential campaigns of Gerald Ford, Ronald Reagan, George H.W.
Bush and Bob Dole; he or his firms, such as the now defunct Black, Manafort, Stone and Kelly, have been paid millions to lobby for or burnish the reputations of foreign clients.
"Name a corrupt despot, and Black, Manafort will name the account: Ferdinand Marcos, $900,000 a year; the now deposed Somalian dictatorship, $450,000; the drug-linked Bahamian government $800,000," wrote Spy magazine in a 1992 article about lobbyists. But the client who has landed the Trump campaign in hot water is Viktor Yanukovych, the pro-Kremlin former president of Ukraine whom Manafort helped rebrand until the leader fell from power during a popular uprising in 2014. Others were Angolan warlord Jonas Savimbi, whose rebel group got $250 million under Reagan and Bush in its war against Angola's socialist government, the Philippines president Marcos and the late Zaire dictator Mobutu Sese Seko.