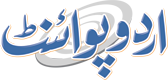 Trump Regrets Complications In 'age Of Computer'
Faizan Hashmi Published December 29, 2016 | 08:30 AM
PALM BEACH, United States, , (APP - UrduPoint / Pakistan Point News - 29th Dec, 2016 ) - US president-elect Donald Trump lamented complications from "the age of computer" Wednesday, as he responded to questions about Russia's alleged hacking of the US election.
Asked about possible sanctions against Moscow, Trump said "I think we ought to get on with our lives," before waxing lyrical about the impact of computing technology. "I think that computers have complicated lives very greatly," he told reporters at his Florida holiday home, Mar-a-Lago.
"The whole age of computer has made it where nobody knows exactly what is going on. "We have speed, we have a lot of other things, but I'm not sure we have the kind the security we need." He refused to be drawn on proposals to sanction Russian President Vladimir Putin personally for trying to influence the election.
Trump has shocked the US establishment by challenging intelligence assessments that Putin sought to not only influence the November 8 election, but tilt it against Trump's rival Hillary Clinton.
He has also shocked Republicans by suggesting that Washington should build better ties with its Cold War rival. Last week, Trump released what he said was a "very nice" letter from Putin calling for a thaw in ties between the rival powers.
Putin's letter, according to a translation released by Trump's office, said "relations between Russia and the US remain an important factor in ensuring stability and security of the modern world." And "it called for real steps to restore the framework of bilateral cooperation in different areas." Trump responded by declaring: "A very nice letter from Vladimir Putin; his thoughts are so correct.
"I hope both sides are able to live up to these thoughts, and we do not have to travel an alternate path," Trump said, a day after both he and Putin vowed to boost their country's nuclear arsenals. Relations between Washington and Moscow are at their worst since the end of the Cold War, and President Barack Obama has imposed sanctions over Russia's interventions in Syria and Ukraine.