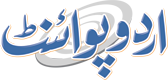 Trump Says New Air Force One Too Costly: 'Cancel Order!'
Fahad Shabbir (@FahadShabbir) Published December 07, 2016 | 02:00 AM
WASHINGTON, Dec 6, (APP - UrduPoint / Pakistan Point News - 07th Dec, 2016 ) - President-elect Donald Trump called Tuesday -- via Twitter -- for the cancellation of a multi-billion Dollar Boeing contract to build the next Air Force One, calling the ballooning costs "ridiculous." Converting a pair of 747-8 jumbo jets to state-of-the-art luxury command centers by 2024 had been estimated to cost $3 billion when Boeing was picked for the job in January 2015, but since then costs have apparently been rising.
"Boeing is building a brand new 747 Air Force One for future presidents,but costs are out of control, more than $4 billion. Cancel order!" Trump tweeted. Speaking afterwards to reporters at Trump Tower, his Manhattan headquarters, the president-elect said: "I think Boeing is doing a little bit of a number.
We want Boeing to make a lot of money, but not that much money." He said the estimated $4 billion cost was "totally out of control" and "ridiculous." Trump has frequently singled out companies for criticism especially those planning to move jobs overseas, like Ford and Carrier.
His latest attack-by-tweet came an hour after the Chicago Tribune posted an article including comments by Boeing's CEO expressing concern about the president-elect's protectionist bent.
Boeing chief Dennis Muilenburg said in a speech last week that trade is essential to the US economy and is a "large and growing percentage of our business," including aircraft orders from China, which accounts for a quarter of the firm's deliveries, according to the report.
But "anyone who paid attention to the recent campaigns and the election results realizes that one of the overarching themes was apprehension about free and fair trade," he was quoted as saying in the Chicago Tribune.
Trump has been critical of China for its trade policies and threatened to impose punitive tariffs on imports from the country unless US goods are granted better access to the huge Chinese market.
It was unclear if Trump, who according to a spokesman sold his Boeing shares in June, was aware of Muilenburg's comments before his outburst, but several US media were raising the possibility of a connection.
"We don't know that Trump was responding to the Tribune story," wrote the Washington Post. "We do know that the last time he tweeted an out-of-the-blue opinion, about flag-burning, it was immediately after a Fox news segment showing students burning flags."