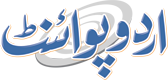 Tunisia 'terrorist Attack' Kills Three Soldiers
Mohammad Ali (@ChaudhryMAli88) Published August 29, 2016 | 07:11 PM
KASSERINE, Tunisia, (APP - UrduPoint / Pakistan Point News - 29th August, 2016) - Three Tunisian soldiers were killed in a "terrorist attack" on Monday near Mount Sammama, a hideout for jihadists at war with the authorities, security sources said. They told AFP the attack also left six others wounded, but without giving details. The soldiers were killed in an explosion, according to Wataniya television.
Mosaique FM radio reported clashes between the army and "terrorist elements" and said the three were killed when a blast hit their vehicle as they combed an area near the town of Kasserine.
The defence ministry was unavailable for immediate comment about the deaths, which came as a new unity government took office in Tunisia with security among its top priorities. Jihadist attacks in Tunisia have cost dozens of lives among security forces as well as civilians, and 59 foreign tourists were also killed in 2015. Tunisian forces have been tracking jihadists mainly in the mountainous regions of Chaambi and Sammama, southwest of the capital Tunis.