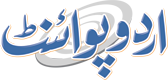 Tunisia's Youngest Premier Since Independence Sworn In
Fahad Shabbir (@FahadShabbir) Published August 27, 2016 | 07:11 PM
TUNIS, (APP - UrduPoint / Pakistan Point News - 27th August, 2016) - Tunisia's new Prime Minister Youssef Chahed and members of his cabinet were sworn in on Saturday, the presidency said, after approval from parliament. The prime minister and his 26 ministers swore to "work devotedly for the good of Tunisia" and to "respect its constitution and laws", it said. Chahed, at 40, is the country's youngest prime minister since independence from France in 1956. He is also the seventh premier in less than six years since the 2011 uprising that toppled longtime dictator Zine El Abidine Ben Ali. Parliament late Friday approved the cabinet line-up, with 168 out 195 lawmakers who attended the session voting in favour, 22 against and five abstaining.
The new cabinet will take up office on Monday after a hand-over ceremony from former premier Habib Essid.
Chahed was appointed by President Beji Caid Essebsi early this month after lawmakers passed a vote of no confidence in Essid's government following just 18 months in office. The new prime minister is a member of the president's Nidaa Tounes party and a liberal who was local affairs minister before his nomination. He and his cabinet -- which includes women, "young" ministers, three members of the Islamist Ennahda party and several independents -- will have to tackle pressing economic and security challenges.