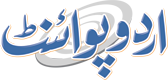 Turkey Detains 3 Soldiers Over Coup Attack On Erdogan Hotel: State Media
Fahad Shabbir (@FahadShabbir) Published July 25, 2016 | 10:35 PM
ANKARA, (APP - UrduPoint / Pakistan Point News - 25th july, 2016) - Turkey detained three fugitive soldiers Monday on suspicion of taking part in an attack on the hotel where President Recep Tayyip Erdogan stayed during the failed coup, the state-run Anadolu news agency said. The soldiers were detained during a huge search operation in the area around the Aegean Sea resort of Marmaris targeting those behind the attack.
Four more soldiers are still on the run, the report said. The three were detained during a traffic check in the Cetibeli district of Marmaris and have been taken to a police station for questioning.
The attack on Erdogan's hotel, where he was vacationing with family members including his son-in-law, Energy Minister Berat Albayrak, came shortly after he had left the resort by plane for Istanbul. The president has said that if he had waited 15 minutes more, he would have been killed or taken hostage.
The Dogan news agency published a picture of the three in the back of a police van, looking bedraggled after 10 days on the run.