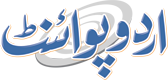 Turkey Says Evacuation Of Rebel Aleppo 'not Over'
Fahad Shabbir (@FahadShabbir) Published December 16, 2016 | 06:05 PM
ISTANBUL, , (APP - UrduPoint / Pakistan Point News - 16th Dec, 2016 ) - Turkey on Friday insisted that the evacuation of rebels and their families from the eastern sector of Syria's Aleppo was not finished, contradicting a statement by the Russian defence ministry.
"The evacuations are not over and many people still want to leave the area," Turkish Foreign Minister Mevlut Cavusoglu told a press conference in Ankara after the Russian ministry said the vast operation, which began on Thursday, was "complete".
Moscow had said only "radical and intransigent" militants were left in eastern Aleppo. Adding to the confusion, a Syrian military source told AFP that the operation was "suspended" but not over.
Cavusoglu said "7,500 people had been saved" so far during the evacuation, while the Russian army said it had escorted out 9,500 people in total, including 4,500 rebels and 337 injured people. The Syrian Observatory for Human Rights, a monitoring group, gave its estimate for the number evacuated at 8,500 including 3,000 fighters, while official Syrian media spoke of 8,000 evacuees.
"Some of them will want to stay in Idlib," Cavusoglu said in reference to the northwestern Syrian opposition stronghold where many of the Aleppo evacuees have been sent. "They are free to do so," the Turkish foreign minister added.
"But we have finished our preparations for setting up camps at our border to help those in need." According to the Turkish Red Cross, Turkish aid groups are preparing a 10,000-tent camp for those evacuated from Aleppo province near the two countries' shared border.
"Our health ministry has mobilised to offer them help," Cavusoglu said. The delicate operation to evacuate remaining civilians and fighters from east Aleppo began on Thursday afternoon and continued through the night.