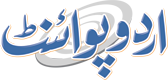 Turkish Police Raid Businesses Allegedly Linked To Gulen
Mohammad Ali (@ChaudhryMAli88) Published August 18, 2016 | 01:54 PM
ISTANBUL, (APP - UrduPoint / Pakistan Point News - 18th Augst,2016) - Turkish police launched a vast operation Thursday targeting businesses suspected of financing US-based Muslim preacher Fethullah Gulen, accused by Ankara of masterminding last month's attempted coup, media reported.
Prosecutors issued arrest warrants for 187 suspects including CEOs as part of the operation in the country's economic capital of Istanbul and other provinces, CNN-Turk reported. It said around 1,000 police took part in the operation in 204 addresses in 18 provinces, which included simultaneous raids in about 100 sites in several districts of Istanbul. The search targeted big companies like Aydinli Group, Eroglu Holding and Gulluoglu Baklava. Rizanur Meral, the president of the Turkish Confederation of Businessmen and Industrialists (Tuskon), was among the suspects wanted by authorities, the private Dogan news agency reported.
Founded in 2005, Tuskon has 55,000 members and is accused by the government of financing pro-Gulen activities. The suspects are accused of "membership in a terrorist organisation" and "financing the activities" of Gulen, blamed by authorities for orchestrating the July 15 putsch, according to Dogan. In a similar operation on Tuesday, Turkish police raided dozens of companies in Istanbul in search of 120 suspects including CEOs.
Around 100 people were detained. Prime Minister Binali Yildirim said late Wednesday that 40,029 state employees have been detained in the crackdown on alleged Gulen supporters in the wake of the failed July 15 coup, of whom 20,335 have been remanded in custody. More than 5,000 civil servants have been dismissed and almost 80,000 others suspended, he said in an interview with TRT public television. President Recep Tayyip Erdogan has vowed to eradicate businesses, charities and schools linked to Gulen, calling them "terror organisations" and "nests of terror". Gulen, a reclusive cleric who has lived in the US since 1999, has been repeatedly accused of running a "parallel state" since a corruption scandal embroiling then premier Erdogan and several of his ministers erupted in 2013. Gulen, in self-imposed exile in the United States since 1999, has denied the government's accusations. Ankara wants Washington to extradite Gulen to face trial back home, indicating that any failure to deliver him will severely damage ties. US President Joe Biden will travel to Ankara next week, the White House announced, in the highest ranking visit to Turkey by any Western official since the coup.