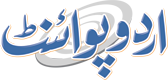 Two French Tourists Die At Great Barrier Reef
Faizan Hashmi Published November 16, 2016 | 09:15 AM
SYDNEY, , (APP - UrduPoint / Pakistan Point News - 16th Nov, 2016 ) - Two French tourists have died while snorkelling at a popular tourist spot on the Great Barrier Reef in Australia, authorities and reports said Wednesday.
Three tourists, reportedly in their 60s, were in the water at Michaelmas Cay, a reef-ringed sand island near Cairns, when all of them were believed to have had heart attacks, the Cairns Post said.
Two of them, a man and a woman, died after being pulled from the water unconscious, while the third survived, the newspaper added. "They indicated that they had medical conditions prior to getting in the water," Col Mckenzie of Queensland state's Association of Marine Park Tourism Operators told AFP.
He said the trio were snorkelling at the time, but could not confirm how they died. "Obviously something horrible has gone wrong. They were actually in the water with the dive guide," he said.
"Because they indicated their medical conditions, what's gone wrong I don't know. It's what I am trying to find out right now." Queensland Police said in a statement that the circumstances surrounding the deaths "are believed to be non-suspicious" and that water police were en-route.