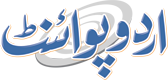 UK Says Reworked Migrants Treaty With Rwanda Ready In 'days'
Mohammad Ali (@ChaudhryMAli88) Published November 16, 2023 | 06:33 PM
Britain on Thursday said a new treaty to send migrants to Rwanda could be ready for ratification within "days" after a court blocked an earlier and controversial agreement as unlawful
London, (APP - UrduPoint / Pakistan Point News - 16th Nov, 2023) Britain on Thursday said a new treaty to send migrants to Rwanda could be ready for ratification within "days" after a court blocked an earlier and controversial agreement as unlawful.
The new treaty, which would then take at least three weeks to be approved by UK lawmakers, follows a Supreme Court ruling Wednesday that the current deal between the two countries should not go ahead.
It was a major setback for Prime Minister Rishi Sunak, who is under pressure to reduce irregular immigration to Britain.
Sunak immediately vowed to persevere with the controversial plan by securing a new treaty with Kigali. It will also need to be ratified by the Rwandan parliament.
Five judges at the UK's highest court had unanimously sided with an earlier Court of Appeal decision that the policy to deport asylum seekers and refugees to the African nation was incompatible with Britain's international obligations.
The panel agreed it was not a safe third country and there were "substantial grounds" to believe it could forcibly return migrants to places where they could face persecution.
Alongside the treaty, Sunak has announced plans to introduce "emergency legislation" to parliament to designate Rwanda a safe country to end the "merry-go-round" of legal challenges.
"We will bring forward legislation to make clear Rwanda is safe," his spokesman told reporters Thursday, saying it would build on work done with Kigali over the last 15 months.
The new treaty -- to be unveiled in the "coming days" -- would reflect "the upgraded assurances we have secured to address the court's concerns," he added.