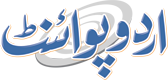 UK's Cameron Vows Military Support On Surprise Kyiv Visit
Sumaira FH Published November 16, 2023 | 05:18 PM
British Foreign Secretary David Cameron vowed to keep up military support for Ukraine during a surprise visit to Kyiv announced on Thursday, with the West's attention focused on the Middle East
Kyiv, (APP - UrduPoint / Pakistan Point News - 16th Nov, 2023) British Foreign Secretary David Cameron vowed to keep up military support for Ukraine during a surprise visit to Kyiv announced on Thursday, with the West's attention focused on the Middle East.
Former prime minister Cameron was in Kyiv on his first visit abroad as foreign minister of the UK, which has been a staunch military and political ally of Ukraine since the Russian invasion.
"We will continue to give you the moral support, diplomatic support, the economic support, but above all, the military support, that you need not just this year, and next year, but for however long it takes," Cameron said during a meeting with Zelensky.
"Russia thinks it can wait this war out, and that the West will eventually turn its attention elsewhere. This could not be further from the truth," he added in a separate statement.
His visit, nearly two years into Russia's invasion of the Ukraine, came with global attention shifting to fighting between Israel and Hamas.
Zelensky thanked Cameron for making the trip while the world's attention was focused on more than one month of brutal fighting between Israel's army and Hamas.
"Now you know the world is not focused on the situation on our battlefield in Ukraine and dividing the focus really does not help," he told Cameron in a video distributed by the presidency.
He added that the two men had had a "good meeting" that focused on "weapons for the front line, strengthening air defence, and protecting our people and critical infrastructure".
Cameron's backing for Ukraine came with concern building among its allies over minimal military advances in recent months.
Neither Russia nor Ukraine has made any significant territorial gains for almost a year, and Kyiv's top army commander said that fighting had ground to a stalemate.
But there are growing reports that Ukrainian forces have gained a foothold on the eastern bank of the Dnipro river in the south of the country, which could pave the way for substantial Ukrainian advances towards Crimea.
Ukraine's foreign ministry also said Cameron had attended talks with his counterpart Dmytro Kuleba on issues related to weapon deliveries, arms production, and maritime security in the Black Sea.
Cameron also met with Deputy Prime Minister Olha Stefanishyna, the UK foreign office said in a statement, to discuss Ukraine's aspirations to join the US-led NATO alliance.
"The UK is clear that Ukraine's rightful place is in NATO and is working with Allies to smooth the path to Ukraine's accession by removing the need for a Membership Action Plan," Cameron was cited as saying.
The announcement of Cameron's visit came as Ukraine's air force said air defence systems had downed 16 Russian attack drones overnight, as well as one cruise missile.