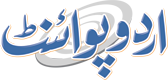 UN Aims For New Syria Talks In Late August: Envoy
Fahad Shabbir (@FahadShabbir) Published July 26, 2016 | 10:32 PM
GENEVA, (APP - UrduPoint / Pakistan Point News - 26th july, 2016) : United Nations Syria envoy Staffan de Mistura said Tuesday he hopes peace talks to end more than five years of brutal conflict in the country can resume late next month. "Our aim is to proceed with a third round of intra-Syrian talks towards the end of August," de Mistura told reporters following a meeting with top officials from the United States, which supports some rebel groups, and Russia, a key backer of the Damascus regime.
He stressed there was a "sense of urgency" to get negotiations on track as violences raged on the ground, including in Syria's second city of Aleppo where government forces were advancing on rebel-held neighbourhoods.
While de Mistura has voiced hope that talks could resume with a ceasefire in place, he conceded that may not be realistic. "The talks are not going to wait for improvement in Aleppo or in Damascus", he said. The Geneva meeting with US Syria envoy Michael Ratney and deputy Russia foreign minister Gennady Gatilov came hours after higher level talks on the sidelines of an Asia summit in Laos.
In Vientiane, US Secretary of State John Kerry said Washington was "making progress" with Russia on Syria cooperation following a meeting with Russian counterpart Sergei Lavrov.