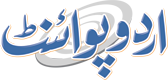 UN Appeals For Urgent Aid Access To Syria's Aleppo
Fahad Shabbir (@FahadShabbir) Published August 10, 2016 | 11:42 AM
BEIRUT,(APP - UrduPoint / Pakistan Point News - 10th Augst,2016) - The United Nations has called for urgent aid access to Aleppo, warning that civilians are at grave risk from severe water shortages and disease after fighting intensified for Syria's second city. Fears are growing for trapped civilians ahead of what is expected to be an all-out battle for control of Aleppo, a focal point of Syria's five-year civil war. Rebels and regime fighters have sent hundreds of reinforcements to Aleppo in anticipation of the fighting, after opposition forces broke a government siege at the weekend and vowed to capture the entire city. Hundreds of thousands of civilians remain inside Aleppo, once Syria's main economic hub, and UN officials sounded the alarm. UN agencies said Tuesday that up to two million people had gone without running water for four days, raising the risks of disease in a city already devastated by years of fighting. UNICEF said children and families were facing "a catastrophic situation" after fighting damaged electricity networks needed to pump water.
"These cuts are coming amid a heatwave, putting children at a grave risk of waterborne diseases," said Hanaa Singer, its representative in Syria. "Getting clean water running again cannot wait for the fighting to stop.
Children's lives are in serious danger." The UN's top humanitarian official in Syria, Yacoub El Hillo, and regional coordinator Kevin Kennedy said medical and food stocks "are running dangerously low". "At a minimum, the UN requires a full-fledged ceasefire or weekly 48-hour humanitarian pauses to reach the millions of people in need throughout Aleppo and replenish the food and medicine stocks," they said. At a meeting of the UN Security Council, the United States and France urged for aid to reach Aleppo before a new diplomatic push to end the conflict can go ahead -- though Russia said there should be no pre-conditions for the talks in Geneva.