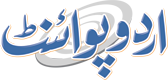 UN Chief Calls On World Leaders To Submit Ratification Documents Of Paris Agreement In Sept.
Umer Jamshaid Published July 20, 2016 | 04:13 PM
UNITED NATIONS,(APP - UrduPoint / Pakistan Point News - 20th july,2016) : UN Secretary-General Ban Ki-moon has invited world leaders to submit their ratification documents of Paris Agreement on climate change at a special event on September 21, according to UN Deputy Spokesperson Farhan Haq.
The Paris Agreement was reached last year by parties to the UN Framework Convention on Climate Change (UNFCCC), aiming to hold the global average rise in temperature below 2 degrees Celsius above pre-industrial levels, and preferably below 1.5 degree Celsius.
A total of 178 parties of UNFCCC have signed the agreement.
However, for the pact to come into effect, ratification documents must be submitted by at least 55 parties representing 55 percent of global carbon emissions.
Currently, 19 countries, accounting for 0.18 percent of global carbon emissions, have completed this process. "The event will provide an opportunity to other parties to publicly commit to joining or ratifying the agreement before the end of the year," Haq told the regular noon briefing.
"It is expected that the September event will help efforts to secure early entry into force of the agreement," he added.