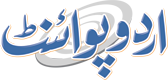 UN Chief Urges All Countries To Help Refugees & Migrants -- Build Bridges, Not Walls
Mohammad Ali (@ChaudhryMAli88) Published August 12, 2016 | 02:25 PM
UNITED NATIONS, (APP - UrduPoint / Pakistan Point News - 12th Augst,2016) : With millions of refugees facing hardships, UN Secretary-General Ban Ki-moon has urged the United States and other countries to keep reaching out to people in need -- wherever they are -- because we will all be stronger by building bridges instead of walls. Have hope I have faith in you, the secretary-general said in a special message to young refugees gathered last night for an event at resettlement centre in Los Angeles, California. The event was hosted by the International Rescue Committee, the Annenberg Foundation and the UN Foundation, wit refugees, including from Guatemala and Syria, and other countries from Latin America, the middle East and Africa present. He assured the gathering that he is working hard for other refugee families around the world, and noted that on Sept.
19, at UN Headquarters in New York, the General Assembly will convene a Summit on Refugees and Migrants where, among other proposed commitments, governments will agree that refugee children should go to school as soon as possible after arrival in the country that gives them asylum. I encourage countries like the United States to continue to demonstrate leadership by providing safe haven to more refugees including Syrian refugees, the Secretary-General said, adding Lets keep reaching out a helping hand to people in their time of need.
Lets never give in to the forces of fear and division. Lets welcome people into their new communities as neighbours and friends. Lets build bridges, not walls. We will all be stronger for it. He went on to recall that he himself had been displaced as a young boy.
"I did not flee my country, but my family and I were driven out of our village by war the Korean war. I was only 6 years old. Everything was destroyed. The United Nations came to our rescue.
They gave us food. They gave us shelter. They gave us school supplies, he said. Now I am here as the head of the United Nations to give school supplies to you. If I could do it, you can do it, Ban said. Earlier yesterday, the Secretary-General also participated in a public discussion with United States Congressman Ed Royce, the chair of the House Foreign Affairs Committee.
He thanked the Congressman for his leadership on a wide-range of global issues. During a bilateral meeting, they had an opportunity to discuss the situations is South Sudan, Myanmar and the Korean peninsula. Ban also participated in two events with the creative community yesterday, in which he talked to attendees, including, among others, film producer and director Brett Ratner, about how he strongly believed in the ability of the industry to be a power for social good.