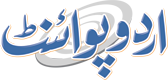 UN Inquiry Finds Peacekeepers Failed To Defend South Sudan Base
Faizan Hashmi Published August 06, 2016 | 01:52 PM
UNITED NATIONS, United States, (APP - UrduPoint / Pakistan Point News - 6th Augst,2016) - UN peacekeepers abandoned their posts and questioned an order to use force to repel heavily armed soldiers who stormed their base in South Sudan six months ago, according to the findings of a UN board of inquiry released Friday. The board set up by UN Secretary-General Ban Ki-moon found that the mission "failed to manage the crisis effectively" when its base in the northeastern town of Malakal came under attack on February 17 and 18. About 30 people sheltering in the Malakal base were killed in the violence and 123 injured.
The board said there was a "combination of causes" that led to the violence, including tensions between Shilluk, Dinka and Nuer ethnic groups who make up the 48,000 people living at the Malakal camp. It concluded that it was "highly likely" that government forces planned the attack or at the very least supported local militia "to facilitate the ethnic reconfiguration of Malakal." The violence erupted just hours after UN peacekeepers had confiscated weapons from two men trying to break into the UN base.
During questioning, the men identified themselves as government soldiers.