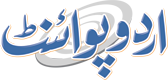 UN Summer Camps Give Respite To Traumatised Young Gazans
Fahad Shabbir (@FahadShabbir) Published July 23, 2016 | 10:35 PM
GAZA CITY, Palestinian Territories, (APP - UrduPoint / Pakistan Point News - 23th july, 2016) - The UN is offering tens of thousands of children in the Gaza strip, traumatised by three wars with Israel since 2008, a summer break at play camps throughout the territory. Over three weeks, 165,000 children will attend camps offering play activities and access to psychologists, said Bo Schack of UNRWA, the United Nations agency responsible for Palestinian refugees. Some 2,000 young Palestinian refugees will run the activities at 120 sites, he said. The latest round of fighting in Gaza, in 2014, took the lives of 2,251 Palestinians, including more than 500 children.
Seventy-three people were killed on the Israeli side, including 67 soldiers. The violence, which included widespread Israeli air strikes and shelling, "still affects many children in Gaza", Schack said at a ceremony launching the camps. "We must work harder still to change the lives of these children for the better, to turn their nightmares into hopes and dreams of a better future," he said.
In 2014, Sara, now 14, took shelter with her mother and brothers in a UN school while fighting raged around and above them.
"I don't like to think about that time, I'd rather go and have fun," she said. Dressed in a traditional embroidered black dress, she was enthusiastic about the camp. "We really need to play, to have fun, and summer camps provide us with a good atmosphere," she told AFP before slipping away to join her friends. About 75 percent of the coastal strip's residents are refugees. For the past three years, cash-strapped UNRWA has cancelled its previously annual seaside summer camps for lack of funding. It now holds activities in its own schools. It says the total cost of this year's three-week programme is $2.3 million (2.1 million Euros). For Hossam, 12, the camps are worth it. "I'm happy to be here with my friends, he said.
"We're going to play football."