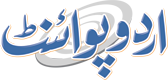 UNESCO Chief Slams Quetta Attack That Killed Dozens, Including 2 Journalists
Rukhshan Mir (@rukhshanmir) Published August 10, 2016 | 10:26 PM
UNITED NATIONS, (APP - UrduPoint / Pakistan Point News - 10th August, 2016) : The head of the United Nations agency tasked with defending press freedom denounced Monday's terrorist attack that killed at least 70 people, including two journalists, in Quetta.
"There can be no justification for violence targeting civilians," Irina Bokova, Director-General of the United Nations Educational, Scientific and Cultural Organization (UNESCO), said Wednesday in a statement condemning the attack.
Among the Mehmood Khan, a cameraman for Dawn news, and Shehzad Ahmed, a cameraman for Aaj tv, were reporting at the time of the bomb blast on a gathering of mourners following the murder of the president of the Balochistan Bar Association, Bilal Kasi, earlier in the day.
"The loss of these media professionals in the brutal terrorist attack in Quetta undermines citizens' ability to sustain informed debate that is the bedrock of good governance and dialogue," Bokova added.
On Monday, in a statement issued by his office, UN Secretary-General Ban Ki-moon also condemned the attack, underscoring that the targeting of mourners made it "particularly appalling." The UNESCO chief regularly issues statements on the killing of media workers in line with Resolution 29 adopted by UNESCO Member States in 1997, entitled "Condemnation of Violence against Journalists."